Some Other Beginnings End
This week on the show Johnny and Brian review the latest installment to the MCU franchise, Black Panther! Then they visit the Land of Invincible one last time as the talk about the series finale of Invincible from Image Comics.
Invincible: The End of All Things
Summary
"THE END OF ALL THINGS," ConclusionFinal issue. Everything since issue one has been building to this. Nothing can prepare you.
Black Panther
Summary
After the death of his father, T'Challa returns home to the African nation of Wakanda to take his rightful place as king. When a powerful enemy suddenly reappears, T'Challa's mettle as king — and as Black Panther — gets tested when he's drawn into a conflict that puts the fate of Wakanda and the entire world at risk. Faced with treachery and danger, the young king must rally his allies and release the full power of Black Panther to defeat his foes and secure the safety of his people.
Sponsored by comiXology
When you check out make sure to use the code 'Infamous' to get $5 off when you spend $15!


Contact Us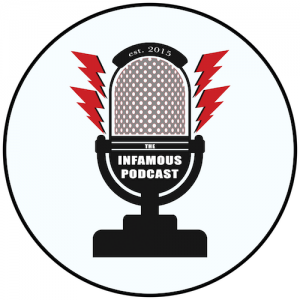 The Infamous Podcast can be found wherever podcasts are found on the Interwebs, feel free to subscribe and follow along on social media. And don't be shy about helping out the show with a 5-star review on Apple Podcasts to help us move up in the ratings.
@infamouspodcast
facebook/infamouspodcast
instagram/infamouspodcast
stitcher
Apple Podcasts
Google Play
contact@infamouspodcast.com
The music in this episodes is Moose from Bensound.com. The Infamous Podcast is Johnny Pottorf and Brian Tudor and is produced and edited by Brian Tudor.

Subscribe today!

from The Infamous Podcast http://ift.tt/2CejJb0
via IFTTT